These are the winners of the Open and Junior categories for Spring 2023.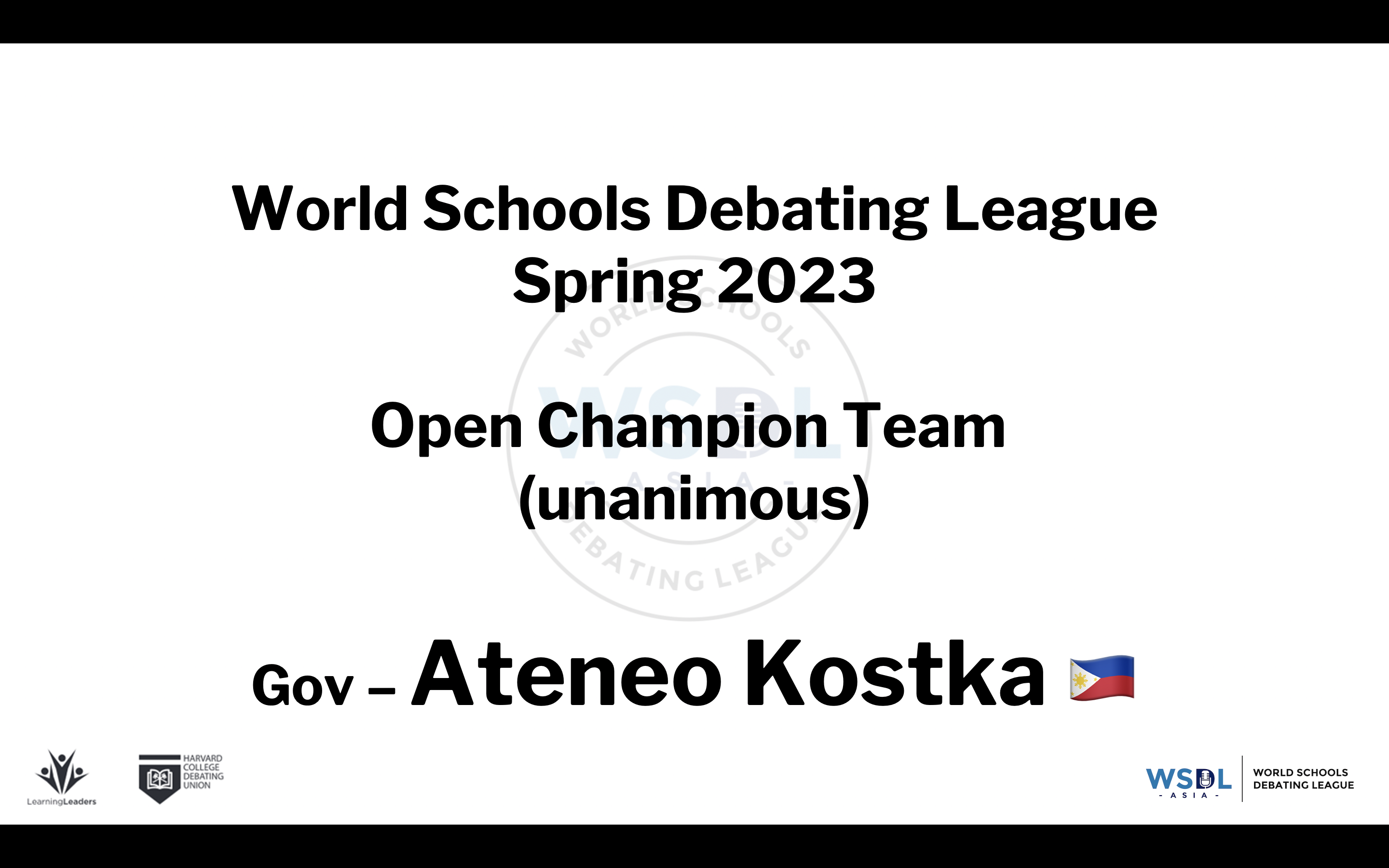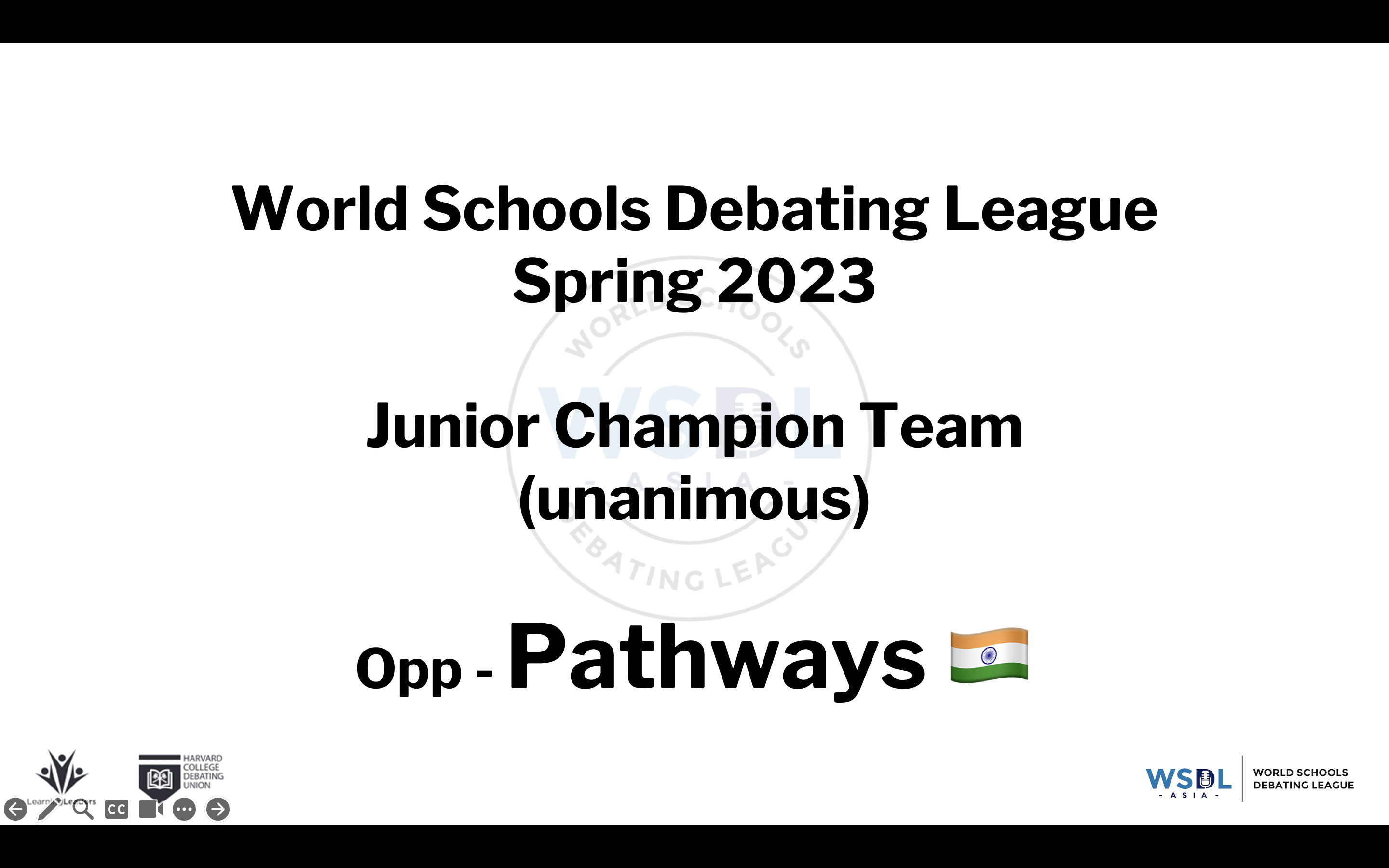 Breaking Teams - Spring 2023
Standings are updated weekly during the tournament.
Teams also have access to the current standings on Tabbycat, our tabulation software. You can find the public page here.
While the tournament is ongoing, the standings page only shows how many wins teams are on - not how they are placed within each win-loss bracket.
Team and individual speaker scores will be released after the break, at the end of the preliminary rounds.
Spring 2023 Break Announcement